South Boston Real Estate Careers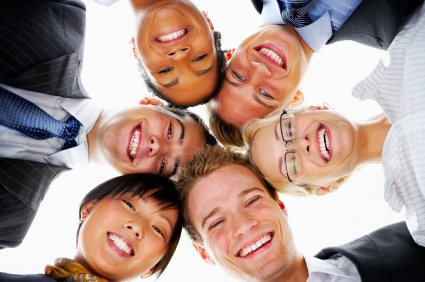 Start a Lucrative and Rewarding Future in Real Estate and Achieve Your True Earning Potential!
There are several industry leading offices currently hiring Licensed Real Estate Agents focusing on serving an almost endless client base in and around the South Boston and Greater Boston area. Your will be provided with premier services and support created from the largest real estate technology research and development budget in MA. You will receive the best marketing tools and advanced systems to get more work done in less time so that you make the most money possible! Time is Money!
Do you love real estate but feel you could do even better with some coaching and training? Offices mentioned below offer Advanced Training to help you start your path to earning large commission checks almost immediately. The network of real estate offices found on SouthBostonApartments.com maybe hiring agents to rent and sell properties in the South Boston area. There could be opportunities for new and experienced real estate professionals looking to join a great team! Their industry leading comprehensive training programs will ensure you have everything you need to succeed.
Real Estate Services
As an agent you will match quality landlords with tenants using advanced technologies and personal service. You will help sell properties to both homeowners and investors in the South Boston area. Come work in a positive environment with a great team with these key advantages:
The largest database of apartments and real estate in South Boston.
The biggest and most updated list of Landlords to call in South Boston.
The most Galleries, Videos and Virtual Tours of any real estate Platform in MA.
The most web traffic for real estate and apartment searches in the South Boston area.
We Cater to all types of clients looking, in all types of locations, in all types of price ranges.
You will rent and sell the most properties in South Boston. Period.
What You Need
Mobile Phone
A Positive Attitude
Basic Computer Skills
Car is Preferred but not Required
Mass. Real Estate Salesperson License
(or in-process). Don't have one? We can help!
Excellent Time Management Skills
Top 10 Reasons to Start a Real Estate Career
Money – We see agents make over $100K in their first year!
Knowledge - Develop considerable knowledge of the Real Estate industry
Training - Structured daily tips and training coupled with on the job experience
Marketing – The biggest Marketing budget along with the best technology programs
Technologies - Unsurpassed in class and structure
Support - In house technology staff and administrative team
Listings - Full Time Listing Team delivering new landlords and listings on a daily basis
Management Opportunities – Growth opportunities abound
Competitive Teamwork – Individual responsibility coupled with Teamwork makes you a winner!
Challenging - Enjoy continuous growth and absent boredom